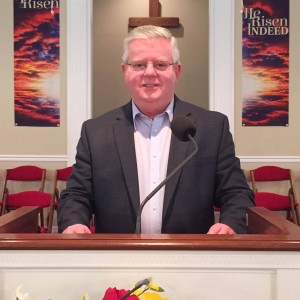 Senior Adult Pastor Devin Ward
Our Senior Adult Pastor was born in DeRidder, Louisiana in July of 1953. He was "born again" at the age of fifteen while living in Shreveport, Louisiana and attending Sherwood Park Baptist Church. Upon graduating from Woodlawn High School in Shreveport in 1971, Pastor Ward moved to Henderson, Texas to prepare for the work of the ministry which God had laid upon his heart.
Pastor Devin was called to pastor his first church at the age of 20 while at the same time continuing his Christian education, receiving his Bachelors Degree in Theology from Texas Baptist Institute in the spring of 1977. He has pastored three churches in the state of Texas prior to accepting the call as Senior Pastor here at First Baptist, Inwood in 1988.
Pastor Devin recalls, "I have long had a burden for the Mid-Atlantic area, following the move of my brother-in-law, Mike Withem, pastor of First Baptist Church in nearby Ranson, WV and Ricky Knight who founded the church here in Inwood in the mid-1970's.
At one time, I felt that the Lord may have been leading me to plant a church in the Hagerstown, MD area before being led to begin a new work in the fast growing Houston, TX metropolitan area in 1980." He adds, "I consider it a great privilege to serve as Senior Pastor here at First Baptist, Inwood, believing there is great potential to reach many people for Jesus and see the church continue the steady growth she has experienced since her inception."
Pastor Ward and his wife, the former Sandra Kay Withem, were married in 1972 and together have been richly blessed with three children: Christie Lynn Dusing and Amanda Kay Davis, both of whom are married and serving the Lord with their husbands at First Baptist and Melody Carol Ward who died in a single car accident at the age of 21. Melody is deeply missed and the Ward family anticipates a wonderful reunion in Heaven one day soon as a result of their personal trust in Jesus Christ as Savior.
Preaching the truth of the Word of God as it is to people as they are is the passion of our Senior Pastor. His favorite Bible verse has long been the words of Jesus recorded for us in John 5:24, "Verily I say unto you, he that heareth my word, and believeth on him that sent me, hath everlasting life, and shall not come into condemnation; but is passed from death unto life."