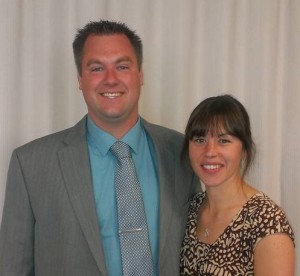 Joshua Marsh
Pastor Josh grew up in Winchester, VA. He attended Keystone
Baptist Church and the Christian Academy there. Pastor Josh received Christ as his Savior when he was 5 years old. When he was 12, he dedicated his life to full time Christian ministry. He went to Maranatha Baptist Bible College and graduated from there in 2009 with a bachelor's degree in Church and Youth ministries.
Pastor Josh moved to Western Pennsylvania and became the youth pastor at First Baptist Church in Limestone, PA in May of 2009. In February of 2012 along with his position at First Baptist, he also became the youth Pastor at Springside Baptist which was just 10 miles away in New Bethlehem, PA.
In January of 2015 he felt God leading him to pray about what was next. After praying for several months and seeing many different doors closed he moved forward through the only door God had left open and in August of 2015 he accepted the position here at First Baptist in Inwood, WV.
His wife, Holly graduated from Pensacola Christian College and she serves alongside him in various ministries at the church. Pastor Josh and Holly do not have any children but they do have a dog whose name is Jezzy.