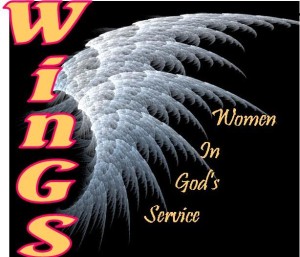 It is our prayer and goal that the ladies in our group will grow close in spirit and unity. It is our hope that we will bond and pray for each other on a regular basis, and that loving and caring will increase as we all get to know each other better.
We have chosen the name WINGS to represent our desire to server the Lord and one another. Sister Eileen Hollibaugh serves as our leader and we would love to have you join us.
Meeting Times:
Every Sunday at 9:15 AM in the classroom at the front of the sanctuary on the right side.
Every other Wednesday, at 10:00 AM, we meet at Barbara Kerr's house for prayer, fellowship, and food. Please feel free to join us!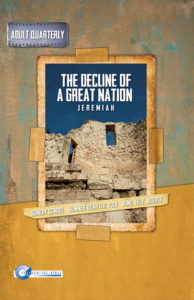 THE DECLINE OF A GREAT NATION (A Study in Jeremiah)
Jeremiah's Call (Jeremiah 1:1-19; 2 Kings 24:1-5)
God's Message of Love to His People (Jeremiah 2:1-37; 2 Kings 24:6-10)
God's Offer of Forgiveness (Jeremiah 3—6; 2 Kings 24:11-16)
The Destruction of Judah (Jeremiah 7—12; 2 Kings 24:17-20)
The Sin That Brought Destruction (Jeremiah 13—15; 2 Kings 25:1-21)
God's Judgment on Judah (Jeremiah 16; 17; 2 Kings 25:22-30)
God's Sovereignty over All Nations (Jeremiah 18—22; 2 Chronicles 36:1-10)
The Regathering of Israel (Jeremiah 23:1-40)
Judah Deported (Jeremiah 24:1-10; Lamentations 1—5; 2 Chronicles 36:11-19)
Judgment on Gentile Nations (Jeremiah 25; 26)
Submission to God's Will (Jeremiah 27; 28)
The Return from Captivity (Jeremiah 29—31; 2 Chronicles 36:20-23)
The Restoration of Israel (Jeremiah 32—52)